Re-Define Retail Experiences with Sensors and IoT
Retail Experiences is based on Gravio, a versatile Edge Computing IoT Platform.
Gravio is a versatile, easy to use Edge IoT system for creating smart spaces in an simple, fast and reliable way. Without any programming knowledge.
Add interactivity, analytics and connectivity to your retail experience.
Measure Footfall
Measure when people enter the shop. And turn the footfall meter into an alarm at night that notifies activity to you via text message.
Monitor Temperatures (including in refrigerators)
Ensure that your fridge temperatures are always within the regulatory requirements and that you get alerted via text message when they are not.
Add Audio
Delight your customers by adding audio experiences when they enter the shop.
Low Maintenance and High Reliability
The sensors are low in maintenance and need replaced batteries only every 2 years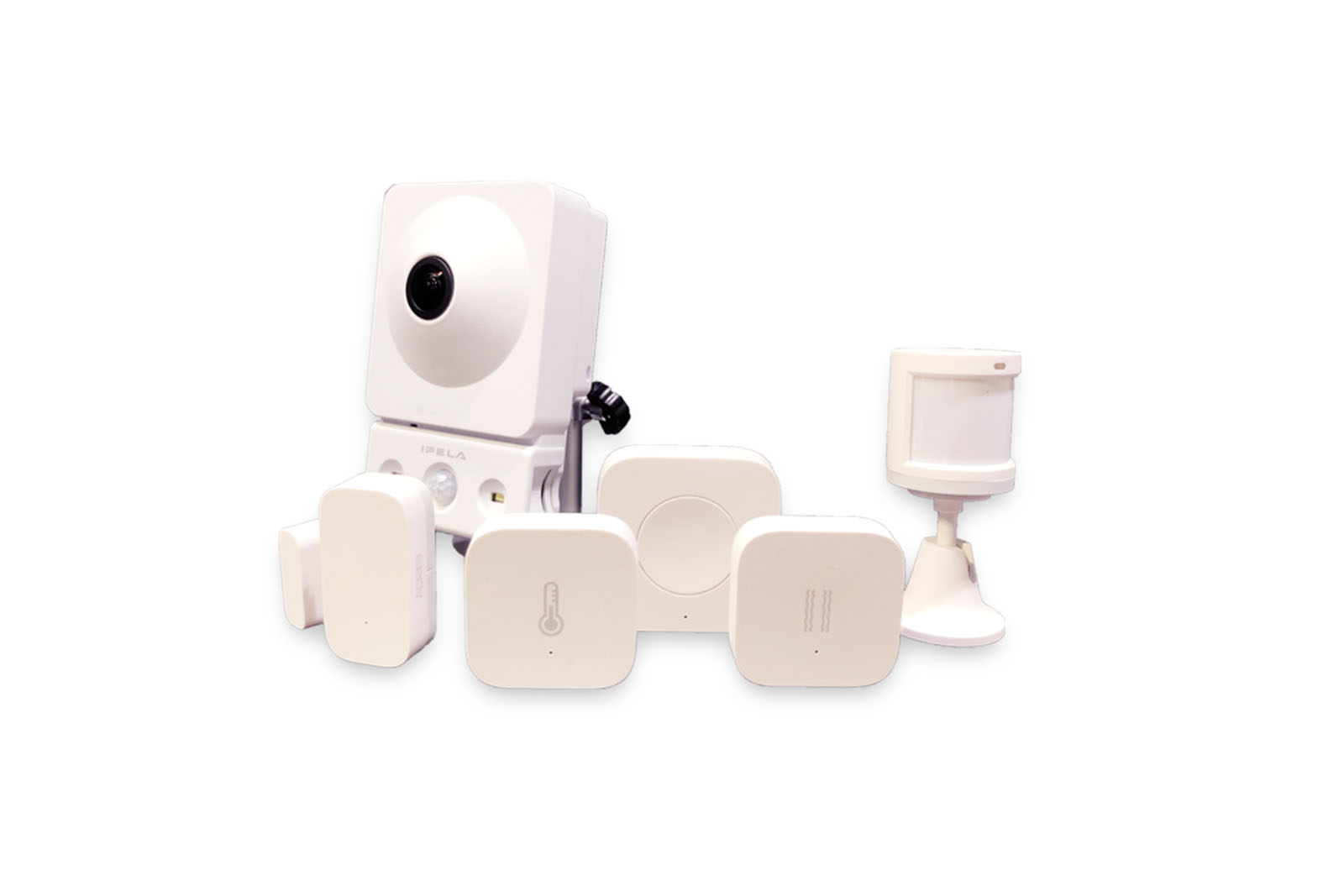 A wide and flexible range of sensors available
Thanks to the Gravio Platform, this Retail Experiences solution supports a broad range of sensors, from vibration, temperature, humidity, magnet, motion or buttons all the way to CO2 sensors.
The sensors, actions and APIs can be put together in an almost unlimited amount of combinations. Your creativity is the only limitation.
Get started
Available Sensors and APIs
These are the sensors and APIs you can use. Now the creativity is yours.

Temperature Sensors
Detect the temperature in a room, for example to switch on or off the air conditioning. Used in this project.

Humidity Sensors
Detect humidity in rooms and trigger ventilation accordingly. Used in this project.

Magnet Sensors
Detect if doors or windows are open or closed.

Motion Sensors
Detect if there is a moving person in a room or not. Used in this project.

Buttons
Make your room interactive by connecting it to buttons, for example to book the room.

Vibration Sensors
Detect if something has been moving, stopped moving or was falling on the floor.

Double Buttons
Add interactivity to your room with two buttons, for example one for on, one for off.

CO2 Sensors
Detect the levels of CO2 in a room and trigger actions depending on the levels.
Gravio Light
Use a colorful indicator light signalise any condition. The light can change to any color.
What others say
What people say about the Gravio based smart room system.
Gravio is the best solution to deploy IoT solutions with the ThinkCentre Tiny, ultra-small desktop computer. This combination could enable edge-based IoT services with a small start and easy-to-use friendly GUI.
Ryota Motojima, Product Manager, Lenovo Japan
Gravio and its sensors are a very good product to get started with IoT. It is easy to make use of sensor data such as temperature and occupancy or integrate with the cloud and AI.
Norimitsu Katsuragi, Nisseicom Ltd.
I was pleasantly surprised by how reliably Gravio can publish our waiting list queue length to our website. We will definitely continue using it even after Covid-19 has converged.
Yusuke Yamamoto, Director of Toyosu Yamamoto Ophthalmology